Visit
Stratus welcomes wine lovers. Come and discover an experience defined by a passion for wine and design.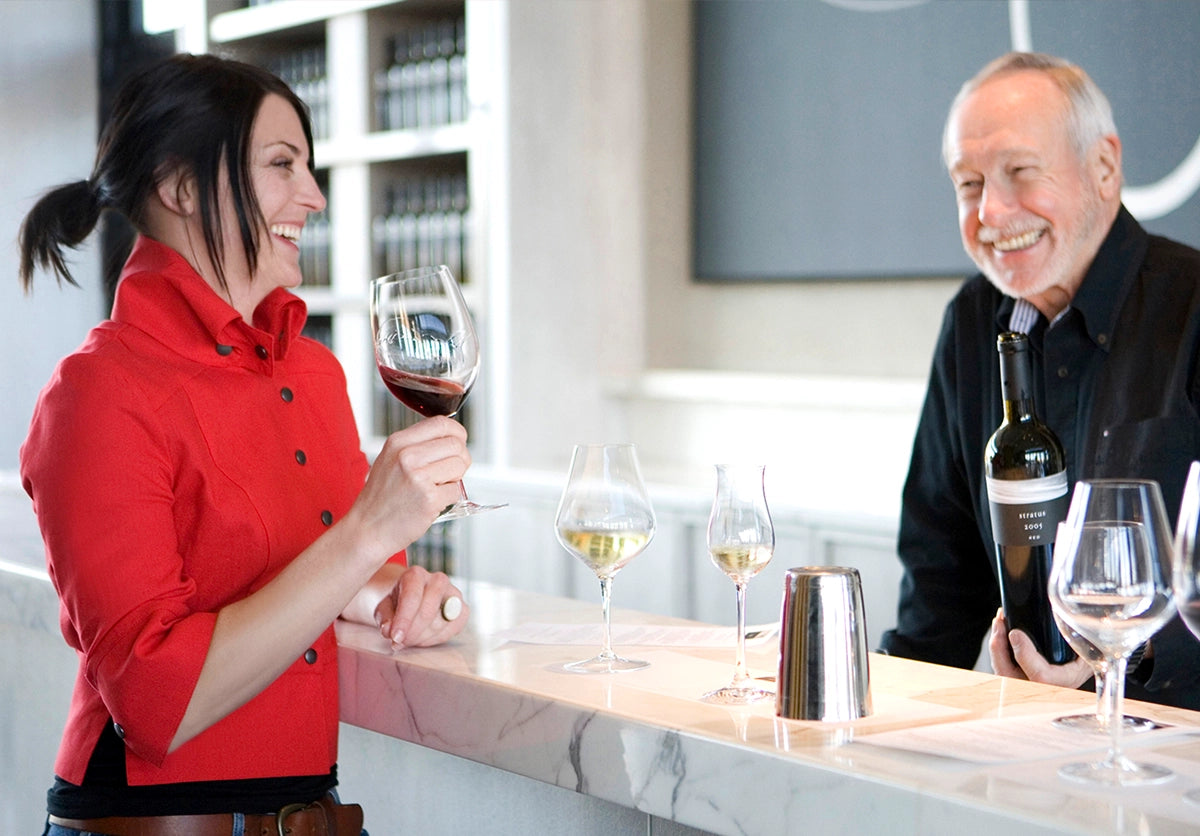 Wine Flights & Wines by the Glass
Exploring the wines is the highlight of any visit to Stratus. We invite you to sample our vineyard through our seasonal wine flights. Tastings include four unique samples for $20 and are served in our Stratus Tasting Room or Vineyard Terrace. 
New for the holiday season is our sparkling wine flight, Sparkle & Pop! Available every weekend until December 31st,  enjoy three unique sparkling wines, each with their own 'pop'.  Sip the Stratus 2022 Field Blend Ancestral, 2021 Cuvee du Boulanger and exclusive 2015 Stratus Blanc de Blancs alongside buttered and salty artisan popcorn. 
Reservations are recommended. Tasting fee waived with purchase of 6 or more bottles.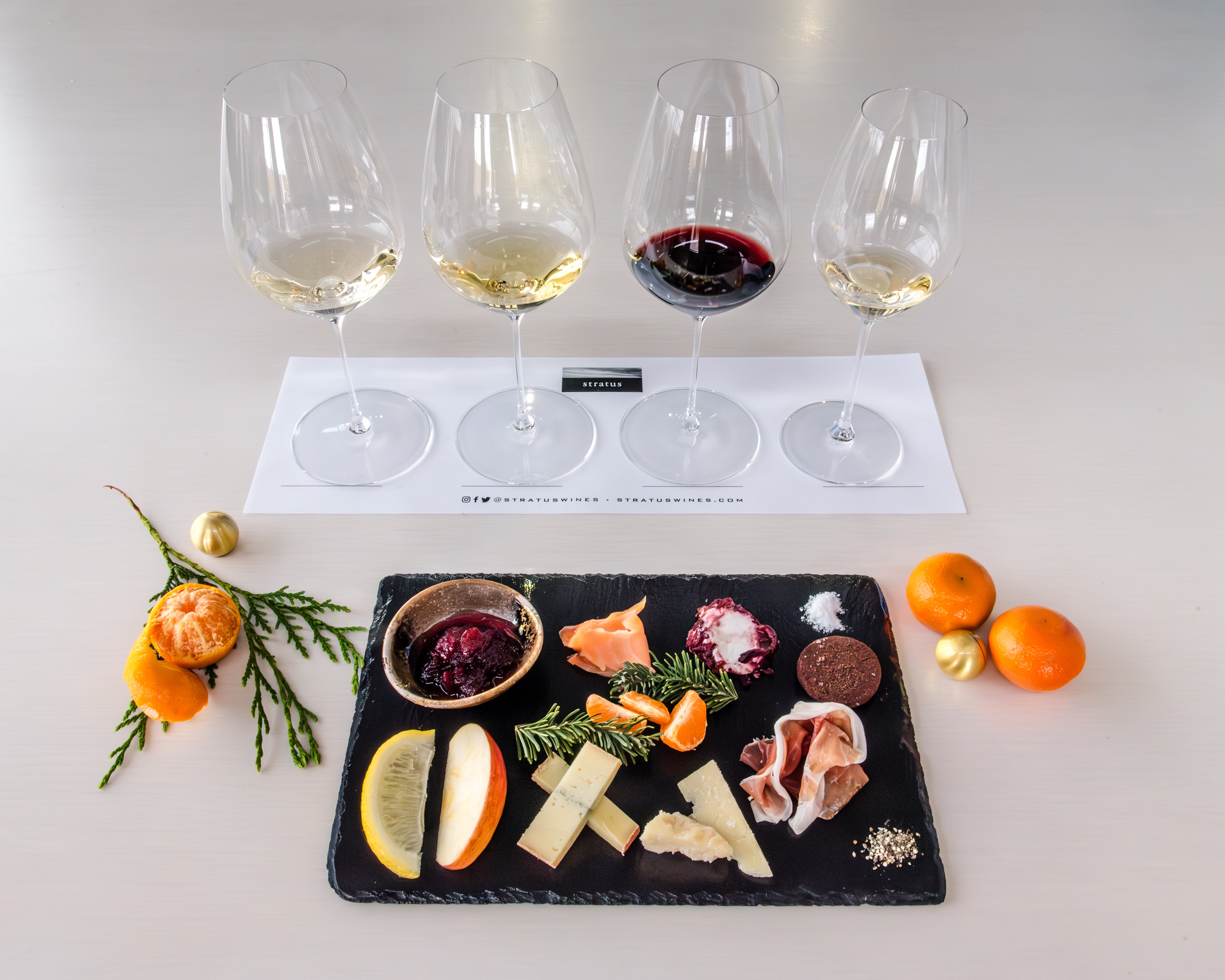 Food & Wine Lab - Holiday Edition
The ever-popular Stratus Food & Wine Lab undergoes a festive transformation, with a limited-time focus on seasonal ingredients and classic holiday bites to add to the spirit of the season.  Makes for a great holiday gathering with friends and family and will add 'spice' to your own Holiday food and wine pairings.
Food and wine are all about chemistry. Join us for a one-hour journey of how elements such as salt, sugar, acid, fat and protein work to enhance, balance or counterbalance your glass of wine.
$45 per person. This experience can be booked at custom times by special request for larger groups. Please contact concierge@stratuswines.com.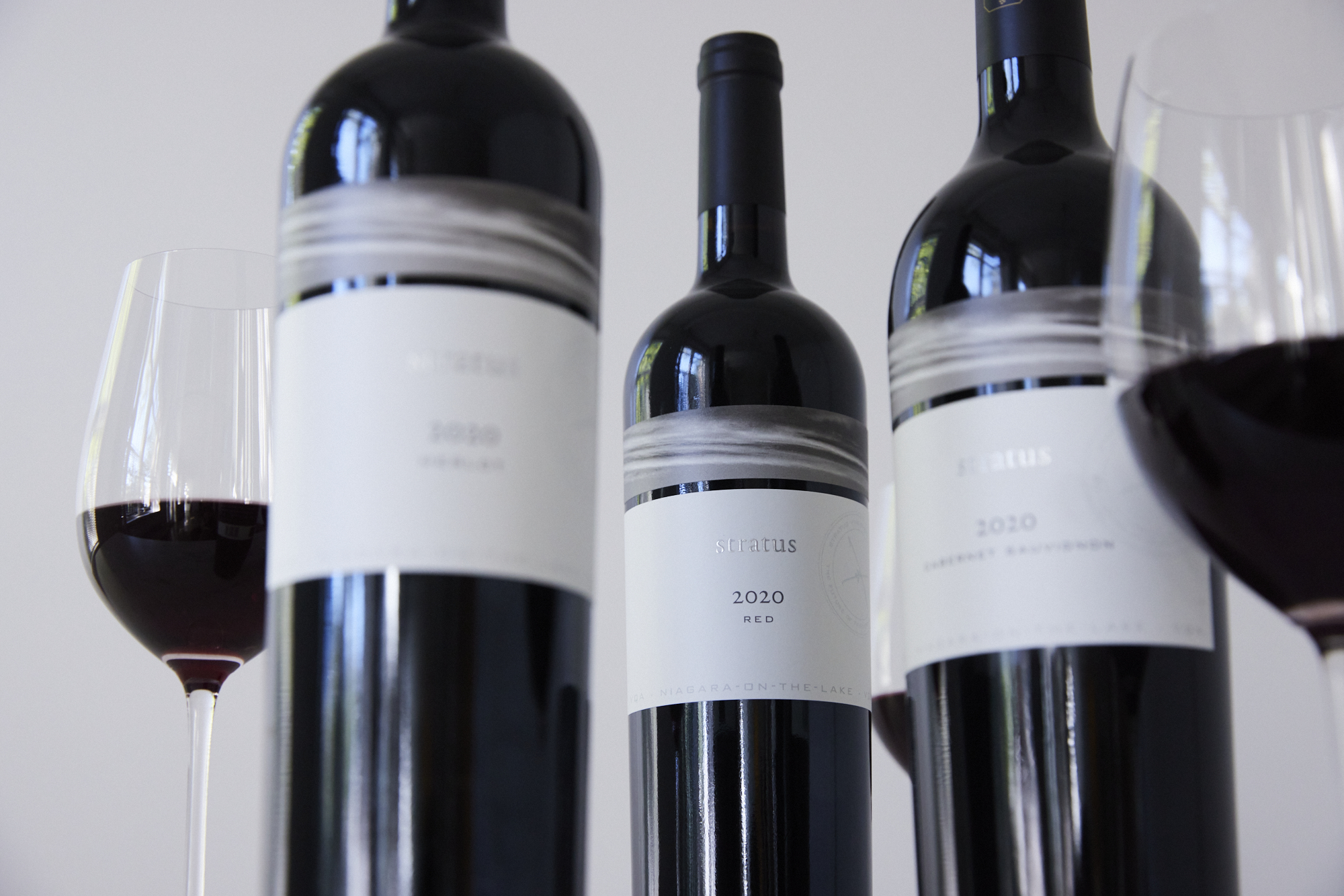 Stratus "White Label" Tasting Experience
Available Thursdays and Sundays, 1:00pm
Newly released, the Stratus White Label represents the ultimate in time, terroir and intensity.  In essence, an even more distinctive tier from Stratus based on a culmination of twenty years of farming our estate, climatic conditions and a combined winemaking experience of close to fifty years.  The reviews are still coming in but are glowing.  This structured tasting includes the White Label Red, Merlot and Cabernet Sauvignon, each from the heralded 2020 vintage.  Our Blanc de Blancs and Botrytis Semillon open and close this robust tasting experience with artisanal cheese and charcuterie to complement.$45 per person.
For larger groups, please contact concierge@stratuswines.com.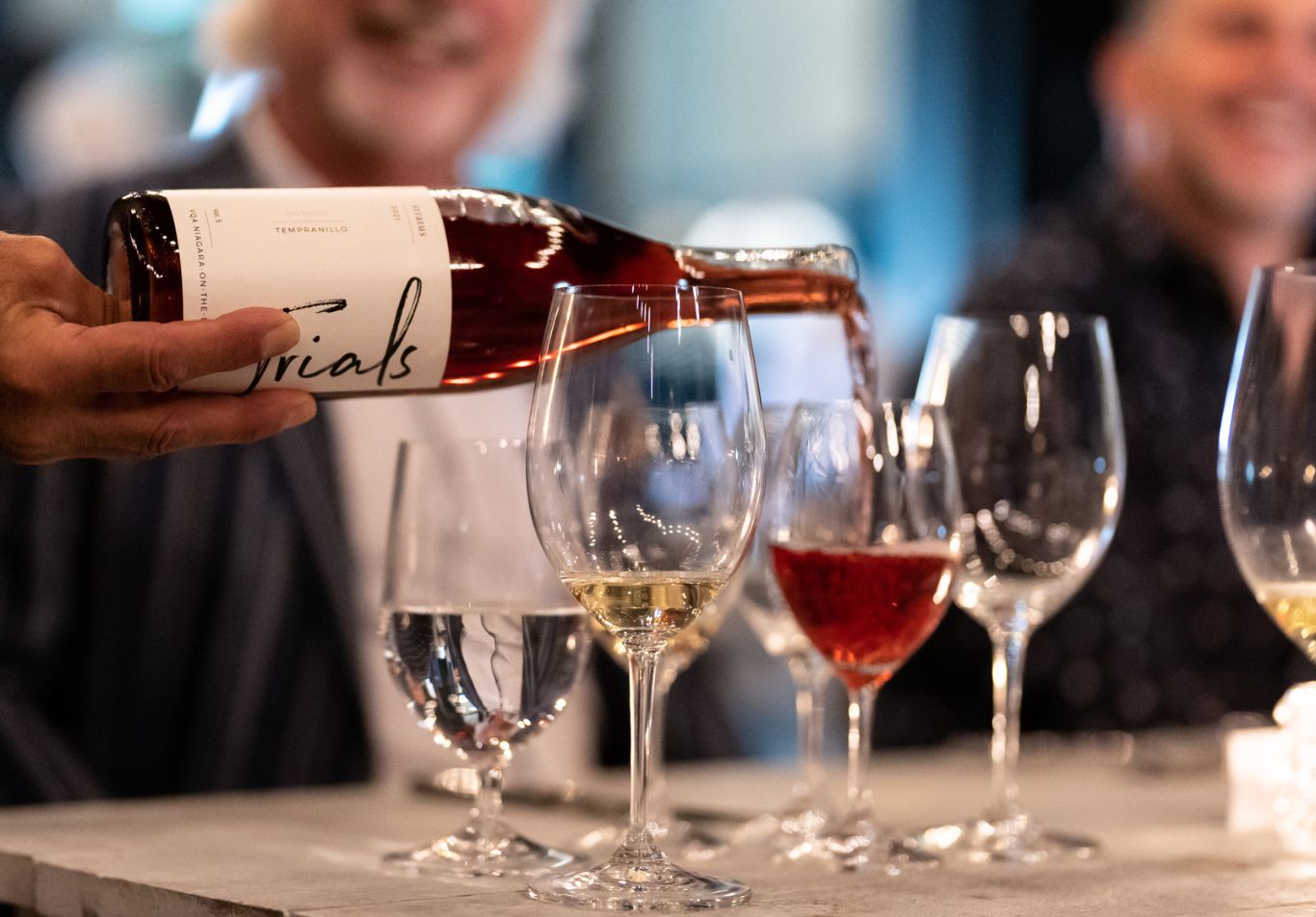 Stratus Select Experience
Dive deeper into wine and curate your own guided and seated tasting experience. Choose four of your favourite styles from our portfolio of wines and discover the nuances of each with our in-house expertise. A bite of artisanal cheese and charcuterie will accompany your personalized tasting. The experience takes 45 - 60 minutes.

$35 per person for parties of 1 - 4. For larger groups, please contact concierge@stratuswines.com.
Planning a Party?
Business meeting. Team building. Or something more personal. Whatever the occasion, Stratus is the perfect setting for a unique, enjoyable and memorable event.
Gifting
Across Canada or internationally, we make it easy to give the gift of great wine. Impeccable taste. Delivered.

Everyone was so impressed. A lot of the guests convinced them that they want to come back for a personal vacation back to Canada and in your region. That was my ultimate goal – to offer the best experience they could get when visiting Canada."